Section edited by Joyce Hu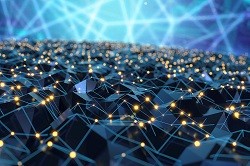 The Network Medicines section is dedicated to the biology-based, integrative approach aimed at understanding the topology of complex disorders and the dynamic interplay of their various components, identifying cascades of causes and effects, listening to cross-talks among cells to suggest novel and more effective therapeutic approaches.
The Network Medicines section aims to build disease atlases with the accuracy matching that of global positioning systems by providing a comprehensive framework of information collected from experimental and clinical data that can identify methods to resolve disease in the most efficient pathway. The section welcomes research that goes beyond descriptive observations and provides compelling recommendations of disruptive therapeutic candidates.