Section edited by Luigi Buonaguro and Maria Tagliamonte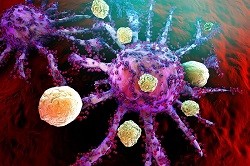 The ImmunoVirology and ImmunoOncology section focuses on translational research related to immunity to viral-related or cancer-related diseases.
Studies focused on the role of innate, as well as adaptive, immunity in the establishment, containment and/or progression of viral infections as well as of cancers, including preventive or therapeutic vaccines, adjuvanting strategies and adoptive cell therapies will be considered for publication. Classic immunology as well as up-to-date "omics" approaches (genomics, proteomics, proteogenomics, immunogenomics, pharmacogenomics) will be considered.