Section edited by Violena Pietrobon and Mia Stanic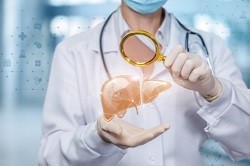 Tumor cells reprogram nutrient acquisition and metabolic pathways to support abnormal growth and metastasis, a dysfunctional process that is a hallmark of cancer.
The Cancer Metabolism section will offer a solid framework to promote and disseminate innovative studies examining metabolic reprogramming in cancer cells, including fatty acid, mitochondrial, glycolytic and other metabolic networks.
We are interested in research that investigates and characterizes metabolic alterations in tumors at the molecular level by explaining why this reprogramming occurs and identifying links between such phenomena and cell proliferation and metastasis. We will also consider studies regarding the correlation between genomic mutations, gene expression, epigenetic regulation and metabolic pathway alterations. Of particular interest are investigations focused on translational and clinical aspects and those regarding metabolically targeted pharmacological therapies, with emphasis on patient responsiveness.