Peritoneal inflammation – A microenvironment for Epithelial Ovarian Cancer (EOC)
Journal of Translational Medicine
2004
2:23
Received: 24 May 2004
Accepted: 25 June 2004
Published: 25 June 2004
The peritoneum and its structures are integral to the microenvironment of epithelial ovarian cancer (EOC). The peritoneum comprises a single layer of mesothelial cells at the surface, covering abdominal organs (visceral or serosal layer) and the abdominal and pelvic wall (parietal layer or peritoneum).
About 80% of the more common epithelial ovarian cancers (EOC) involve the peritoneum or serosal surfaces as microscopic foci and visible lesions. The metastases may be exophytic with direct exposure to the peritoneal cavity and its contents or subperitoneal foci coalescing over time to form variably sized plaque-like deposits (Figure
1
). Involvement of the peritoneum predicates an adverse situation for the patient that impacts significantly on prognosis as evidenced by the fact that Stage I patients have a 5 and 10 year survival of 90% [
1
], whereas patients with Stages III and IV disease have a 5 year survival of about 20%. Though most patients presenting with advanced disease show an initial response to chemotherapy, their fates are ultimately dependent upon sensitivity or resistance to chemotherapy agents or other factors. The important contributions of the tumor microenvironment to the malignant phenotype has been demonstrated in recent preclinical tumor models [
2
–
4
]. Findings from a recent study of human EOC tumors also suggest the possibility of genomic instability in nontumor tissues adjacent to growing tumor foci in EOC patients [
5
]. The current review summarizes the structural and functional components of the peritoneum, which could facilitate tumor progression and metastasis.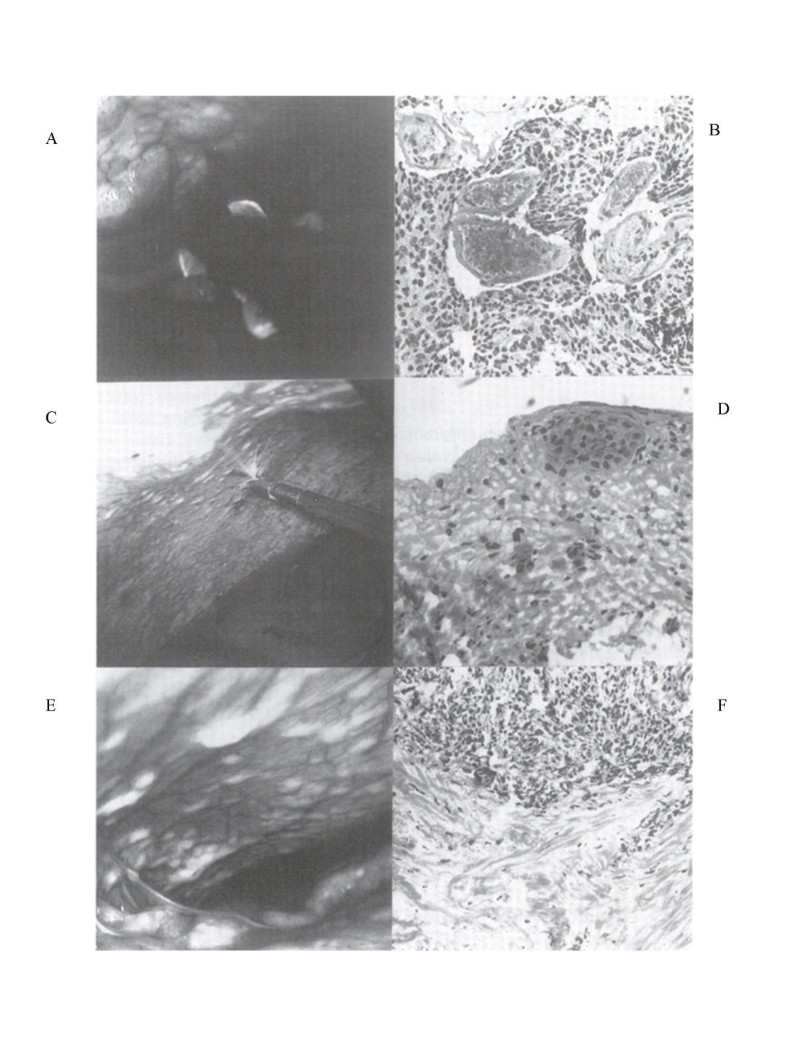 (1)
Department of Gynecologic Oncology, The University of Texas M.D. Anderson Cancer Center, Houston, TX, USA
(2)
Department of Pathology, The University of Texas M.D. Anderson Cancer Center, Houston, TX, USA
(3)
Department of Transfusion Medicine, NIH, Bethesda, MD, USA
© Freedman et al; licensee BioMed Central Ltd. 2004
This article is published under license to BioMed Central Ltd. This is an Open Access article: verbatim copying and redistribution of this article are permitted in all media for any purpose, provided this notice is preserved along with the article's original URL.