Correction to: Gamma-delta (γδ) T cells: friend or foe in cancer development?
Journal of Translational Medicine
2018
16:122
Received: 16 April 2018
Accepted: 16 April 2018
Published: 8 May 2018
The original article was published in Journal of Translational Medicine 2018 16:3
Following publication of the original article [
1
], the authors reported that they omitted to state that parts of Fig. 2 were adapted from Van Acker et al. [
2
] published by Taylor & Francis Ltd (
www.tandfonline.com
). The authors apologise for this omission. Figure
2
and its corrected caption are given below.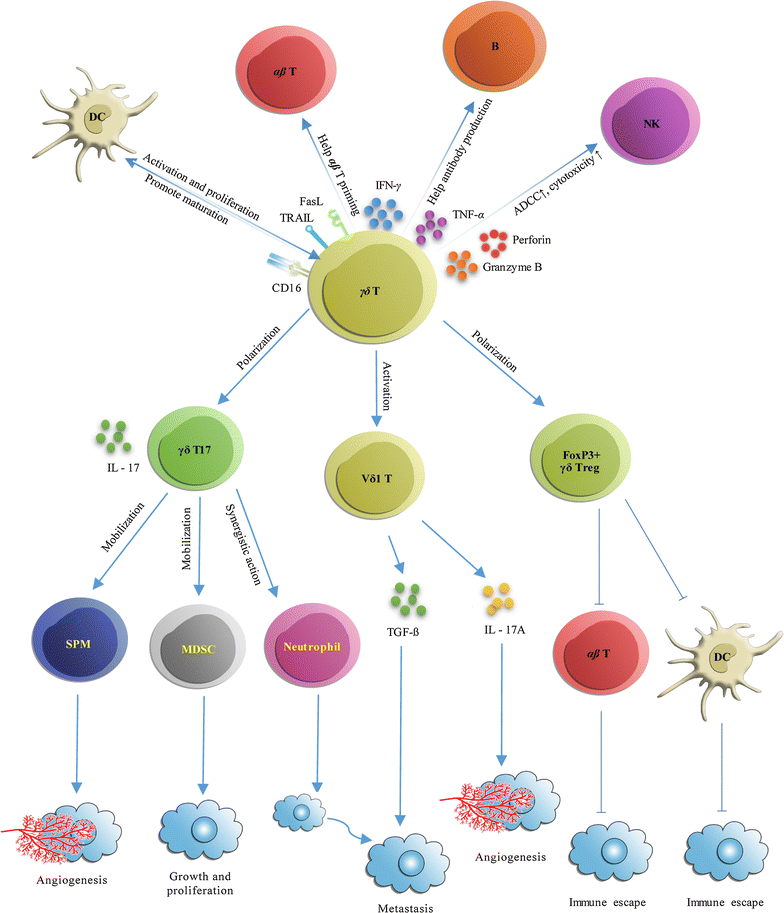 Publisher's Note
Springer Nature remains neutral with regard to jurisdictional claims in published maps and institutional affiliations.
Open AccessThis article is distributed under the terms of the Creative Commons Attribution 4.0 International License (http://creativecommons.org/licenses/by/4.0/), which permits unrestricted use, distribution, and reproduction in any medium, provided you give appropriate credit to the original author(s) and the source, provide a link to the Creative Commons license, and indicate if changes were made. The Creative Commons Public Domain Dedication waiver (http://creativecommons.org/publicdomain/zero/1.0/) applies to the data made available in this article, unless otherwise stated.
(1)
Cancer Center, The First Hospital of Jilin University, Changchun, 130021, People's Republic of China