Section edited by Xiangdong Wang and Hao Fang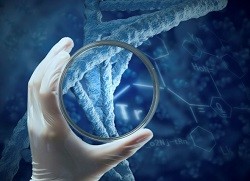 The Disease Biomarkers section aims to bridge the identification and validation of discovered gene or protein-based, network or dynamic network biomarkers with human diseases, patient phenotypes, or clinical applications, and accelerate the development of human disease-specific biomarkers for the early diagnosis, monitoring, evaluation, and prediction of diseases. Conditions including cancers, cardiovascular and metabolic diseases will be the focus of study. This section will promote the innovation and development of disease-specific biomarkers by integrating multidisciplinary aspects of science.
Studies considered for publication include those regarding the development of advanced biotechnologies for biomarker discovery and development, identifying biomarkers associated with the early detection of diseases, monitoring of disease severity and duration as well as patient responses to therapies, prediction of patient outcomes and the evaluation, regulation and ethics of disease biomarkers.